Many people are claiming to be making money online and some even go to the lenght of proving their earnings by showing pictures of their adsense or clickbank or amazon affiliate earnings. I was so impressed by someone's earning sometimes ago that I bought into his program, everything he said to do was done by me and yet i did not earn a single dime. I began to wonder what was wrong, Was this marketer telling lies in other to sell his product? What happened along the line? Did I miss a step of the action? I reviewed everything for the umpteenth time and concluded it was nothing but a scam.
As I was thinking this in my mind, a friend of mine, Ayo Kabir showed me a software that some internet marketers are using to generate fake adsense earnings, fake clickbank earnings and so on. When I saw how this software can generate a fake earning using the names and logo of big affiliate companies, I began to wonder if anybody makes as much money as they claim to be making online. I began to ask the question, is online income real? if so, what is the best way to go about making money online in a very easy, honest and godly manner?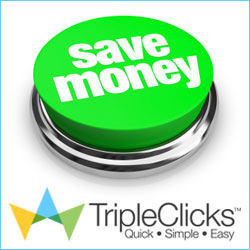 The first thing I found out in my years of research is that making real cool big money online is real. The starting point is to know and believe that the online opportunity to earn is as real as working for any real corporate body out there. The money being earned online is as real and spendable as the real cash you collect in any business transaction.
The second thing you have to know and hold onto is that making money online is not easy at all. people tell lies in other to sell their stuff. When you are told to buy a program that will generate money while you sleep for working only one hour in a week, it is a big lie and dont ever buy into it. Nothing good can come out of any online business that you do not invest your time, money and intellectual power. The reality is that it is more difficult to make money online than offline, especially when you are just starting out. I know after learning the basics, it will become easy.
Why is making money online difficult?
It is difficult because you need a platform to express your products or services, this is called website. You do not need to be the owner of the said website to profit from it and that is why we have many affiliate marketers on the internet. The only way to interact with the internet is via websites, and there are several thousands of millions of websites on the internet. Whenever anyone browses the internet through a web browser like internet explorer or Mozilla fire fox, such person visits websites. Facebook is a website, twitter is a website and every other big name you can ever think of even including Google, Yahoo and all others.
The hardest part of making money online is not to build a website or find a website to promote as an affiliate but it is to get real people to visit that website. Whatever you sell on your website is not relevant until people visit the website, review your offer and make a decision to buy or not to buy. The more people you are able to get to visit your website, the easier it become to make money, this is called traffic. You will not make money buy selling the best product, you will make money by finding traffic to visit a website that is stocked with good products.